This course has been developed by Rick Jelovsek. He currently lives in Jonesborough, Tennessee, and is a member of the American Wine Society, the Society of Wine Educators, the Wine Scholar Guild, and the Guild of Sommeliers.
He is a Certified Specialist of Wine (CSW), a Certified Wine Educator (CWE), a French Wine Scholar (FWS), an Introductory Sommelier, and a currently Certified Wine Judge (CWJ) from the American Wine Society. He grows grapes in an experimental vineyard with vinifera, native and hybrid grape vines.
Rick is also the author of "Wine Service for Wait Staff and Wine Lovers" and the editor/ author of  "Competition Wine Judging."  He conducts educational wine tastings, charity wine tastings, and other wine events on behalf of non-profit and commercial businesses in the Tri-Cities area of Tennessee. He also manages winetasteathome.com, an educational website for wine enthusiasts.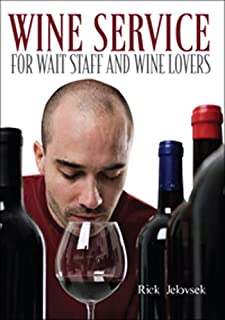 ---